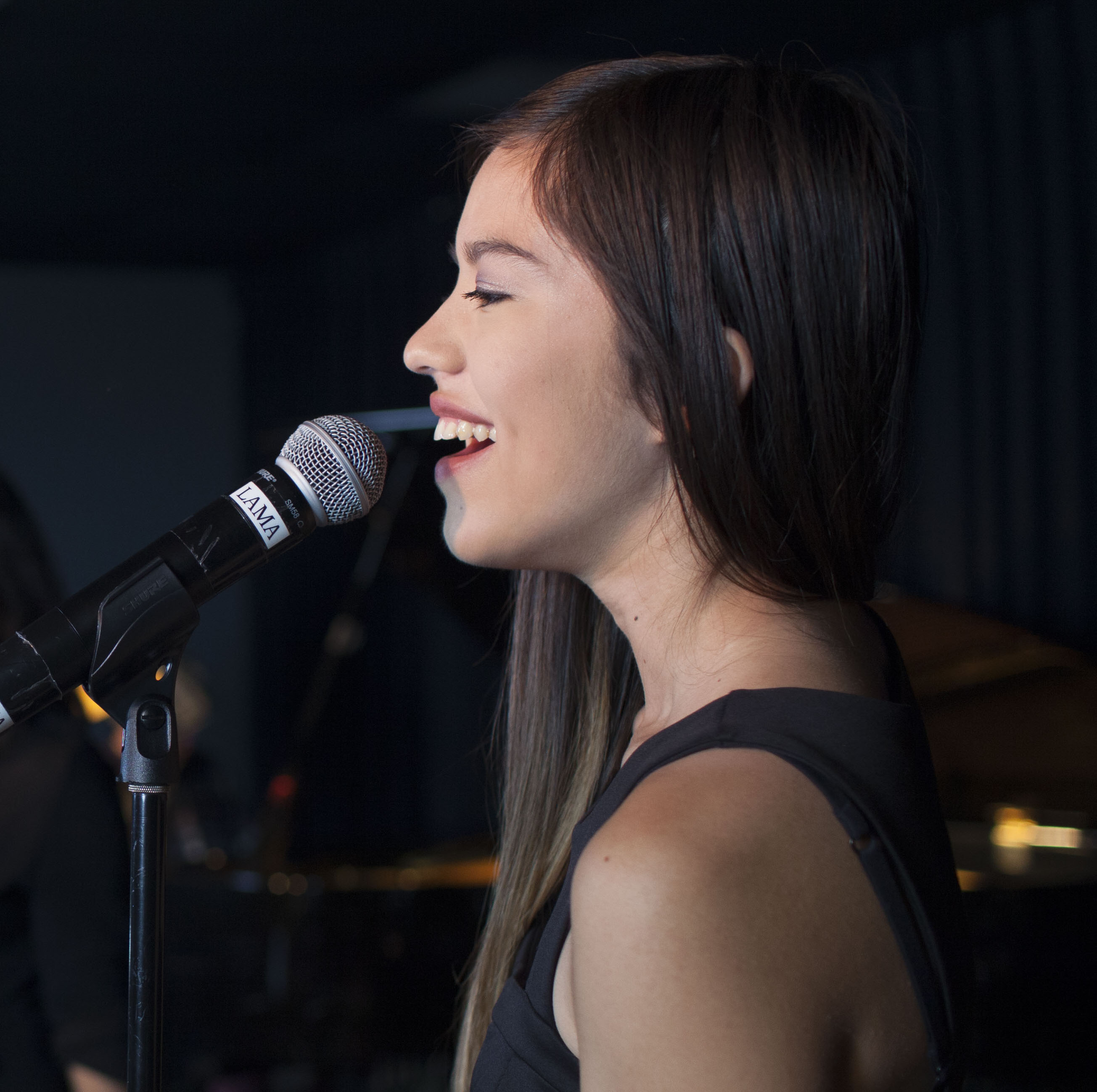 Kira Morrison is a Los Angeles native with 10 years of experience in music as a singer/songwriter.  While her main genre is pop, she also has experience singing classic and modern rock, jazz, R&B, and world music.  She released her debut EP 'Progressions' in 2014, and is currently studying at Los Angeles College of Music pursuing a Bachelor's Degree in music performance with a vocal emphasis.  Along with studying and performing in various venues around LA, Kira is currently working on writing and recording new songs for her next EP set to release in fall 2016.  She was also recently in a commercial for the SoCal Honda Dealer's 'Random Acts of Helpfulness' ad campaign featuring her song, 'Hello Beautiful.'
     Kira has been singing and playing guitar since the age of ten.  She first began expanding her knowledge of music with the help of the Silverlake Conservatory of Music, a local non-profit music school (co-founded by bassist Flea of the Red Hot Chili Peppers).  Starting off as a camper at their summer music camps, she has since worked as a teacher's assistant for their children's music classes, summer camps, and children's choir, and has performed with their 'Silverlake Singers' adult choir for 2 years.  She recently represented the school in the 2014 Bands4Good Challenge, raising over $300 for the school and winning 'Best In Genre' for pop.  Kira's time at Hollywood High School also helped her find the inspiration to pursue a career in music.  She sung with her school's classical and show choirs along with performing in various musical theatre productions.  Around this time, she also began writing songs and performing acoustic shows at local venues such as the House of Blues Voodoo Lounge, Hard Rock Cafe Hollywood, and The Nerdist Showroom, along with recording and releasing her debut EP 'Progressions' in March of 2014.
     After Kira graduated from Hollywood High School, she began her first year at Los Angeles College of Music in fall 2014 as a vocal performance major.  Since starting school, she has had the honor of studying various genres of singing with talented voice teachers such as Tierney Sutton, Kacee Clanton, and Sara Leib.  She also formed her first band (The Curvewreckers) at LACM with drummer Robin Hatterschide and bassist Marcy Mejia, who have performed with her at Republic of Pie, Room 5 Lounge, House of Gods, The Confidential, The Port of Los Angeles Lobster Festival, and in front of Rose Bowl Stadium for the Pasadena Spring Festival.  Later, she would go on to form her new jazz group Kira & The Major 3 at LACM with guitarist Nico Co, bassist Marcy Mejia, and drummer Tim Gaisser.
     Along with a busy schedule of studying and songwriting, Kira loves performing as much as she can in Los Angeles as a solo acoustic act, with her band, and with The Major 3.  She will also soon be releasing a new short concept album she co-wrote with screenwriter Max Landis (writer of 'American Ultra' and 'Chronicle') for his viral internet short film 'Wrestling Isn't Wrestling.'  You can check out her music online on iTunes or SoundCloud, or check it out live at on her shows in the LA area!